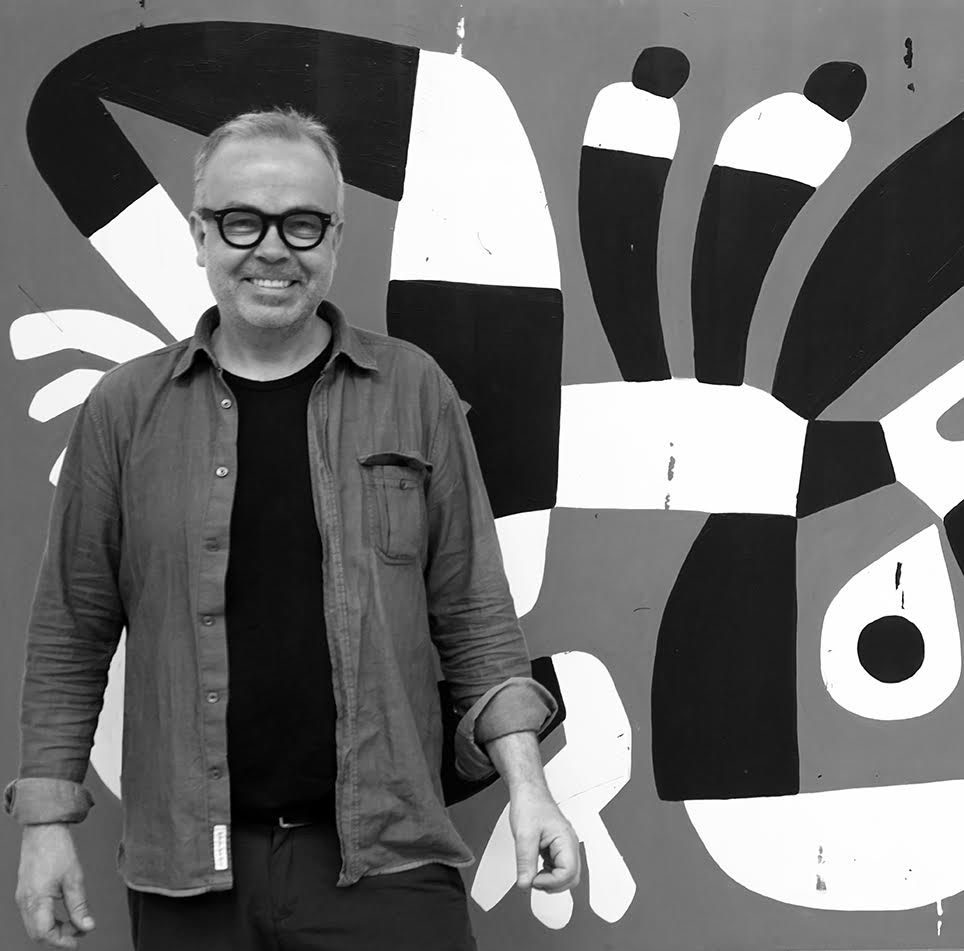 Lasse Skarbövik
Bosatt och verksam i Stockholm. Han är illustratör och formgivare men den senaste tiden har det fria måleriet tagit allt mer plats. Lasse har fått hedervärda uppdrag att utföra stora muralmålningar till företag och i offentliga rum.  Han har ställt ut måleri i Frankrike Norge och Sverige. 2019 deltog han på Liljevalchs vårsalong. Hos KONSTOCHFOLK finner du Lasses serigrafier i små upplagor.
Examples of clients are: The New Yorker, BusinessWeek, IKEA, Time Magazine , New York Times, The Economist, Bloomberg Wealth Manager Magazine, Financial Times, Chicago Tribune, Computer Arts Magazine, Boston Globe, Harvard Business Magazine, Adobe Systems, Santander Consumer Bank, Almedahls, Bogesunds, The Independent, CA Magazine, Yale Magazine, Waitrose UK, Le Monde Fr, Upbeat UK and Washington Post.
He is Represented in American Illustration, 3×3 Annual, Print Magazine, Communication Arts, Association of Illustrators Annual, Images UK. World illustration Awards, Applied Arts Illustration show, HOW Magazine International Design Awards and several design and illustrators magazines around the world.